Kevin L. Dixler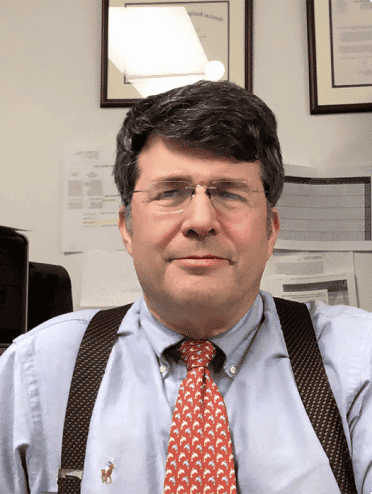 Mr. Dixler focuses on immigration, visa law, citizenship, and related matters since 1993. He is a 29-year member of the American Immigration Lawyers Association. He now serves on the AILA. Mr. Dixler was nominated and named a Thomson Reuters Super Lawyer in immigration for ten consecutive years. Many are marriage-based and family immigration clients. However, he is experienced in all aspects of immigration and visa law. He has exceptional insight on cancellation of removal and waiver work.
Mr. Dixler represents those in Immigration Court facing asylum referrals, criminal deportation, and challenging family matters, among other issues. Criminal defense attorneys contact him about the immigration consequences of a criminal record for their foreign-born clients. He has significant experience with waivers of inadmissibility for crime, J-1 visas, misrepresentation, and unlawful presence. He has served as a speaker and writer for AILA on these topics, among other continuing legal education organizations. Mr. Dixler successfully defends clients in the Immigration Courts, Board of Immigration Appeals, and Federal Courts. He has filed successful lawsuits against the U. S. Citizenship and Immigration Service in Federal Court to challenge unreasonable delays with adjudication, naturalization denials, and name checks. He has represented immigrants in criminal courts in Chicago and its collar counties. He is also functionally bilingual in Spanish. Mr. Dixler is a Native Chicagoan who is originally from the Central Rogers Park neighborhood, also known as Block 2424.
Gazala Momin
Ms. Momin is the office's Senior Paralegal. She started work with the office in 2005. She has exceptional and extensive experience with the firm and nearly thirty years of experience in the field of immigration law. She has spent most of her life in both the Edgewater and West Ridge neighborhoods of Chicago near the Indian, Pakistani, and Orthodox Jewish Communities. She formerly worked for the late Mark Anvaripour and Associates before joining the office. Ms. Momin graduated Magna Cum Laude from Loyola University Chicago with a Bachelor of Arts in Management. She also completed her post-baccalaureate Paralegal Certificate approved by the American Bar Association. Ms. Momin is fluent in both Hindi and Urdu.
ACCOMPLISHMENTS
Firm History
The practice started its immigration work in 1993 in Chicago, Illinois. Mr. Dixler is a sole practitioner. This allows him to provide uncompromised advice. Mr. Dixler previously worked as a licensed prosecutor and assistant with both the Cook County States Attorney and the Law Department of the City of Chicago. He also worked for the Law Offices of Richard S. Cohan. In 1998, his practice took over limited professional responsibility for immigration clients formerly represented by the Law Offices of T.V. Weber of Aurora, Illinois. He was also designated as one of several referring attorneys assisting the late David Lehman and Mark Anvaripour in Chicago. His office is conveniently located within a block of the U.S.C.I.S. Chicago Field Office, which also houses parts of C.B.P., Immigration Court, and I.C.E. We also recently opened a satellite office in Libertyville, Illinois.
Client History
Approximately 90% of Mr. Dixler's clients have a family member in the Chicago area, State of Illinois, Indiana, Kentucky, Michigan, and Wisconsin. Clients depend upon his candid and complete advice on visa processing. Persistent attorneys may spend what seems like unreasonable amounts of time working with the adjudications branch. As a result, the office is close to the D.H.S. Chicago Field Office. Mr. Dixler, as a private attorney, works with the U.S.C.I.S. to assist adjudicators in the decision-making process. He helps clients document legal eligibility, financial eligibility, relationships, and hardship when filing applications, among other legal roles. He has traveled to the borders, other U.S.C.I.S. Field offices, and various immigration courts across the United States to represent his clients. He represents clients who depend upon his clear and uncompromised advice.
Professional Affiliations
Mr. Dixler annually attends and participates in national, regional, and local immigration law conferences and roundtables as a member of the American Immigration Lawyers Association [AILA]. He also served on the AILA National Waivers Committee from 2006-2007 and helped edit its 2007 AILA Waiver Handbook for Attorneys. He is a renowned speaker who assists other attorneys on immigration matters. He is part of the faculty at APEX Continuing Legal Education. He also served as a member of the AILA's National Admissions and Removal Committee during the 2001-2002 term, among other National Committees. Such a commitment allows us to give our clients the up-to-date advice needed so that they can make the best decision in these challenging times.